Posted on 6_3_2016

​

Richard Notestine's SNAN-1 [aids to navigation]
​ comments on the
​Spar's 50th anniversary​​​, 15 July "1966"
​​

It's hard to comprehend that it's been 50 years

since the Spar left Bristol RI to go to the Arctic and Europe. I do recall that I wasn't wild about the idea of leaving Bristol for such a long period but after we were underway for a period of time you started looking forward to places you were going to see. The storms we encountered in the North sea were pretty intense, but at that young age I wasn't too concerned about it. As I recall Jim & I were about the only ones who didn't get sea sick – the ones from the Midwest. I recall how the Spar would shake and shudder when it came down from the crest of a swell and hit the bottom of the trough. That was a pretty tough little boat and it never entered my mind that we wouldn't come through it safe and sound. The beauty of the Arctic and Norway and the other destinations made it all worth it. Looking back I wish I had more of an interest in recording it all with pictures and film but unfortunately it was about drinking and having good times.
Tom, I just want to say congratulations on producing such outstanding documentation on the voyage and I hope it remains on the internet for a very long time to come.
​Your friend and shipmate,
​Rich Notestine...
Coast Guard Arctic
Service Medal
50 Years,
Half a century​ !!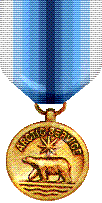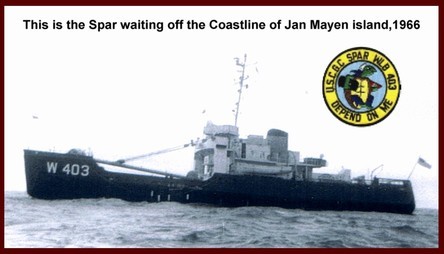 Hi Tom

,
My birthday is on


​June 23

rd We departed
​Bristol on 15 July.​​


Rich Notestine​