* The USCGC Eagle (WIX-327) (formerly the Horst Wessel) is a 295-foot (90 m) barque used as a training cutter for future officers of the United States Coast Guard. She is the only active commissioned sailing vessel, and one of only two commissioned sailing vessels, along with the USS Constitution, in American military service. She is the seventh Coast Guard cutter to bear the name in a line dating back to 1792, including the Revenue Cutter Eagle, which famously fought the British man-of-war Dispatch during the War of 1812. Each summer, Eagle deploys with cadets from the United States Coast Guard Academy and candidates from the Officer Candidate School for periods ranging from a week to two months. These voyages fulfill multiple roles; the primary mission is training the cadets and officer candidates, but the ship also performs a public relations role for the Coast Guard and the United States. Often, Eagle makes calls at foreign ports as a goodwill ambassador.
Built as the German sail training ship Horst Wessel in 1936, it served to train German sailors in sail techniques until decommissioned at the start of World War II. Given anti-aircraft armament, it was re-commissioned in 1942. At the end of the war, Horst Wessel was taken by the U.S. as war reparations.

*

David V.Wood - Captain on the USC Eagle (WIX-327) "1988 /1992"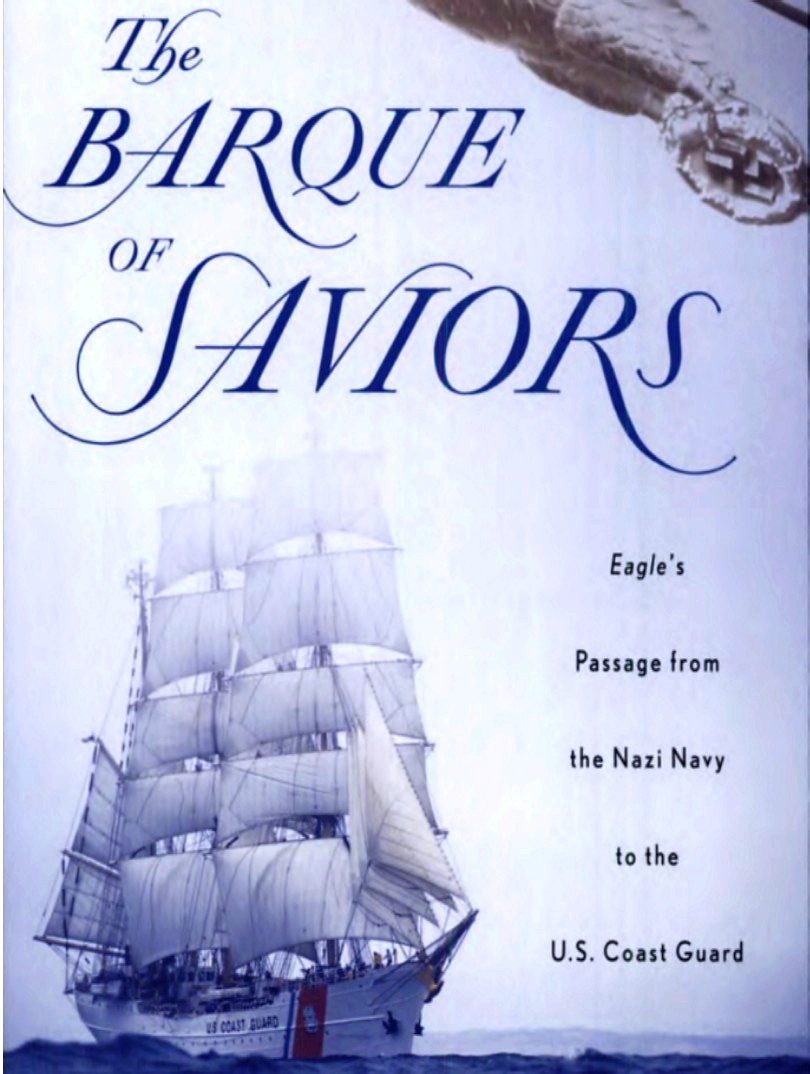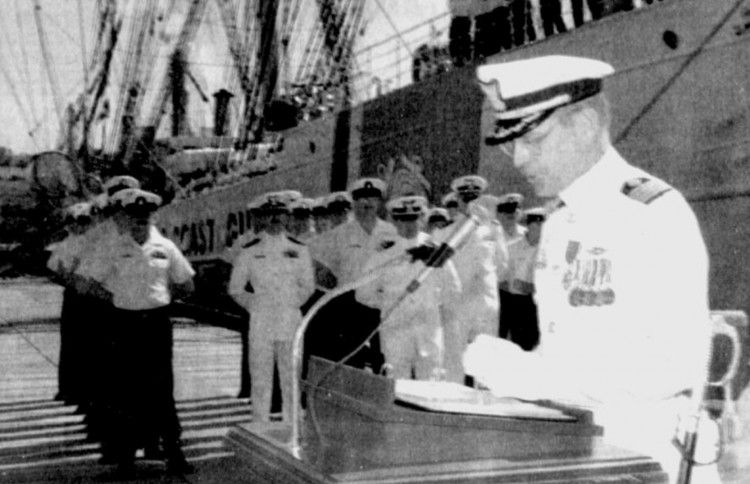 *

A slide show below of this beautiful ship, the Eagle, (WIX-327)


​​Click onto
​
pause button below,

when
​watching the "video below​"
*

USCGC Eagle (WIX-327) Climbing high into her rigging, running time: approx. 1:47 min.
*
Coming soon, pictures from
​Captain David V. V. Wood
​while on the
​USCGC Eagle "1988 / 1992"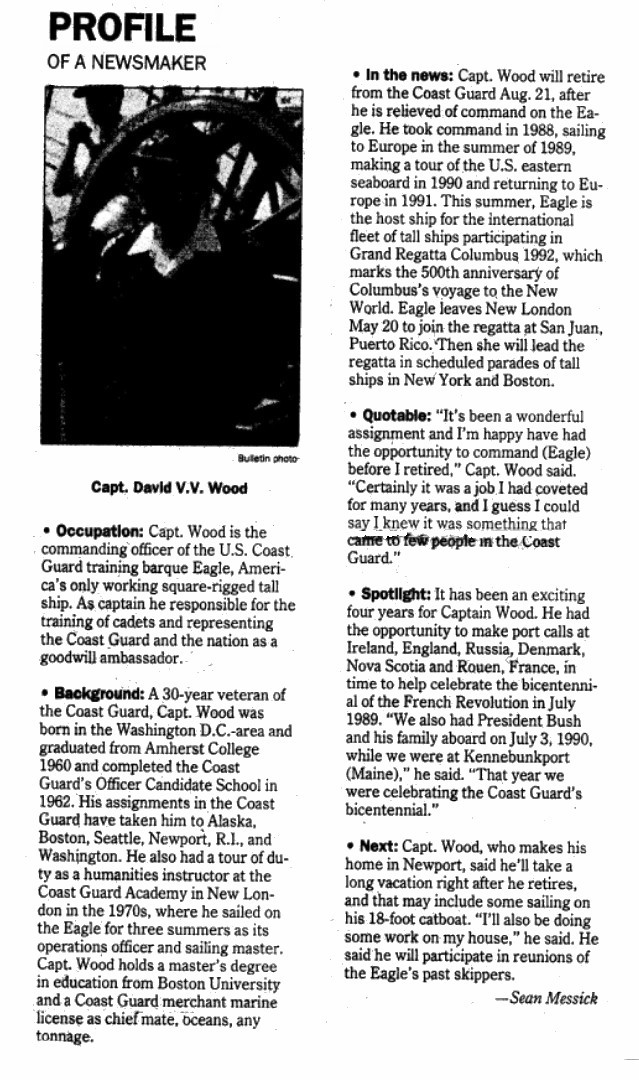 *

The Commandant of the United States Coast Guard
Washington, D.C. 20593-0001
25 July, 1989​
​Dear Captain Wood, Click letter to read
"Sail Away" (Orinoco Flow) Enya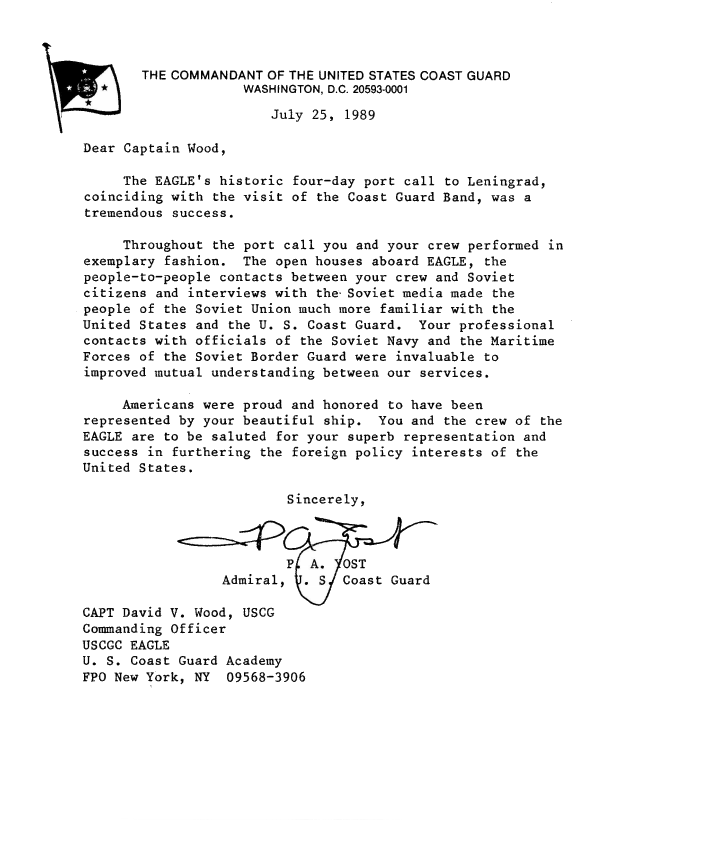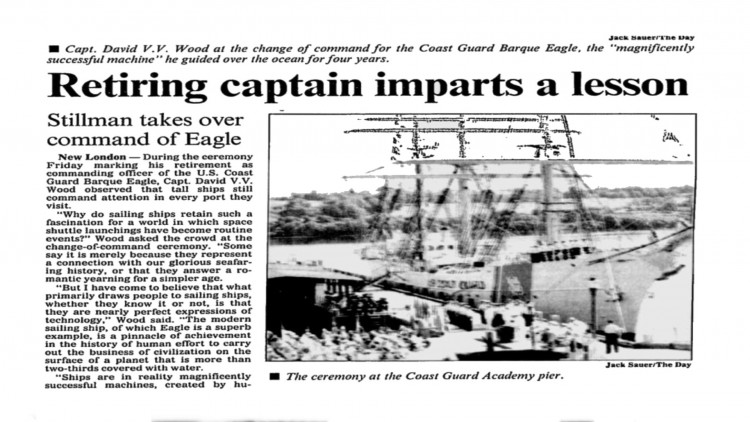 *
Right Click on mouse,
open video in a new tab​,
then click onto the new tab, @ top left
​Click, to watch in full screen​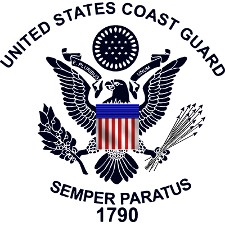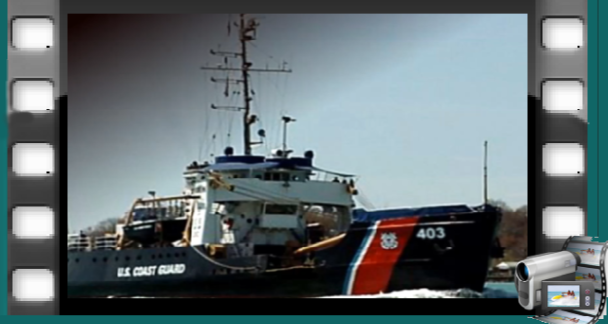 *

Click below to watch 8 MM film when
David V. V. Wood was a brand new
XO, assigned to the Spar wlb-403 for that
17,000 mile, 3 month long journey, his new start.​​