This page No. 20

isdedicated to my best friend, his name was Johnny. For
14 years he was with me all the way a real mans dog. He could
take anything you dished out to him pain never seemed to bother him. In the last year I began to here faint cries in the nights. There is a movie out now called Marley And Me.
I had no idea how this movie was going to end but when it was near the end I got a lump in my throat It was so similar to that last day when "Johnny" was with me in the vets office I turned it off.​I knew the ending. I miss you Johnny posted widescreen of Johnny on 11 17 2012, Saturday click below for you tube.​
A little bit about myself, my drums & my "1962" Corvette.
This was my second set of drums, Rogers- I had a Set and sold them before I went into the Coast Guard.I also had 1962 Corvette and I sold it before the the Coast Guard. After I got out of the service. I wanted those two things back well I got them but It wasn't long after that I sold the Corvette for a car that I could take my future In-Laws around In and then It wasn't long after that the Drums also went. ​I sold The Corvette For $1,500 What is it worth today ? $$$$

"1984" Pontiac Fiero SE 2.5 This is my 1984 Pontiac Fiero SE. I have had this now going on 27 years. Don't know why I kept it so long, its fun to drive & everything is new in it.
​Everything... you name, its in it. ​

Typical break job - has to be clean and ready for show. Every job on this car is done this way I do all my own work. Click onto the photos to enlarge you will see this is not your typical break job this is how you work on antique automobiles notice the self etching primer and paint where the brake pads don't touch Protect it from rust. This is how my whole car is done with a clear coat system.
​

Click onto image below to enlarge​​​
Click onto the link on the side for a typical head light motor for
​Fiero's how I rebuild them a visual aid.


"1955" Chrysler New Yorker Deluxe

. Has a Hemi Engine and all options, this is truly a turn key, drive anywhere automobile. This was my "1955" Chrysler New Yorker Deluxe, this car had every option available. I'm sorry I sold it, in the summer of 2010. It road and handled like any new car today. This car was perfect, drive anywhere in the country, a true turnkey. click onto to photos to see her beauty. Why don't they have colors like this on new cars. Today, GREY. The car had a great engine, Hemi V/8. It would take on any average car of today with no problem. She loved gas though.


Double click on these photos below.
Joe Hough of
Philadelphia
,PA.recorded this song back in 1953 it never became
a hit here but it was known that the song became # 1 in Australia back in 1953. Joe Hough sang down the shore every year in Wildwood New Jersey,not far from Cape May and its where the whole family stayed the entire summer. I Miss those days. His son One of Joe Hough's pictures used for Marquee when Singing down the Shore in Wildwood NJ - Circa 1955 it was shown In the various night clubs. A Video of Joe Hough's Old Pictures
On the left - Joe Hough's and his wife Mickey with
their 4 boys ​Bob, Jay,Tom & Bill _"1951"
To see a friend of

Joe Hough's - Dick Thomas

on you tube click onto picture below both of them sang -both of them had wives named Mickey- and each of them had Twins. The video was made in 1942. the name of the song was

JINGLE JANGLE JINGLE

, he was like a true Uncle to the Hough Boys.
Click onto Right picture below, to see "

Dick Thomas

"

perform back in 1942.
This was my first boat a 27' Sea Ray sleep 6 she was a very fast boat.
Click onto image to enlarge​
Click onto the record to
​hear reverse side.
This is the same Corvette in a slide show




​This is a "1961" Corvette

that I restored in 1980. Back then they still weren't priced as they are today. This Corvette was literally handed to me in boxes and the body was hacked from a do it your self-er. I did the whole car, body, interior, stainless steel, straighten the bumpers for chrome platers. Rebuilding all the gauges. These are the only pictures of this Corvette, I never took pictures of all the Corvettes I have done in my life time, I can honestly say I had a big name here on the east coast. Then I quit doing them and went back to restoring all other antiques.
​This corvette took first place in only two weeks after I completed it.
A pin-striping job I did in "1974" on a Plymouth Barracuda.
Watch the Video

on my

"1953"

DeSoto Powermaser six
Click onto disc below: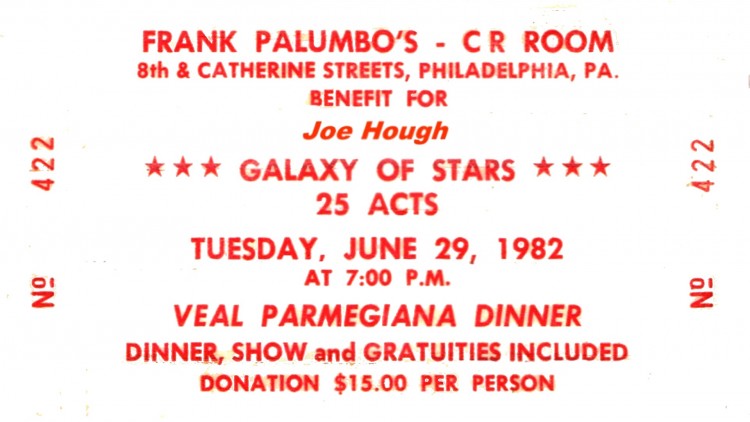 I always felt as a child, that I had to prove my innocence to my father all the time, because he truly thought that I did what ever it was that was wrong, even me knowing that my older brother did it. This is the way Bernie is making me feel right now, and trying to prove to Bernie that what I had told him about the way my parents brought me up and the cruel punishments that I was subjected to on a daily basis.

As I got older I worked on so many Corvettes

, I could not tell you how many. But it came easy for me and it wasn't long after that that I realized I was making a name for myself on the east coast. The shop I worked at had Corvettes shipped to his shop for me to do. I literally was handed a basket case, and I mean baskets. I will post all images that I will be talking about, the same contents as I sent to Bernie. A few years had passed and all the Corvettes I had restored, with help from no one were winning first place and or best of shows. The time for me was now to say that's it, I am finished working on corvettes, I want the variety back. My boss frowned but there was nothing he could do to get me to continue working on them.
There are 3 factors here that I would like Bernie to understand, and those are, the punishments I received as a child were severe, whether bodily of mentally. I am going to be 72 soon, and
​the memories are as vivid today as they were when they occurred.
The next one was my ability to paint, I was a child when I could draw very well, and when I was 12 is when I thought I could learn pinstripe-ing from my artistic abilities. I have, or had 3 brothers, they are all artists, we got that from my mom's side. ​
My father just sang in night clubs as a singing MC. He was good, but could he do anything with his hands? NO...
The descriptions that I e-mailed to Bernie is what he didn't believe, I am not going to post in detail on my web site, just the predicaments. It bothered me a lot because I feel as though Bernie had sent them to other people to read as though he was exposing a the worlds best liar. I only know this because when I would e-mail someone about the USCGC Storis-38 I never got a reply after that, which I was participating in making you tubes the for Storis museum. And the granddaughter of the Captain on the Storis-38 on a mission in 1945. I felt that Bernie, through his disbelief showed the people my writings to him, with the intent to say look at this screwball, what he sends me. Thank you Bernie, because all of it was true, and I left a lot out as not to be so graphic. Yeah,

my childhood was stolen from me

. ​
​​
When I was 12 years old I started to go to the hot rod clubs in the 1950's. A friend and I would go to these clubs, we would go to the store for them to by what ever they wanted and always said keep the change. Two of the clubs were just 3 houses down from my parents house. We would polished the chrome work they had done and what ever else we could do. I watched as these guys would do body work, and I became interested in that also, to me it was like being a sculptor
is all it was, actually things came easy for me to do, mostly
everything I did. Even things I never dreamed of, came easy, better then the professionals, again, I am not blowing my own horn here, just pointing out to Bernie what my skills were.
Being 71 it seems to me now as though the decades have gone by very fast. In the seventies, eighties, I worked on so many show cars its impossible for me to say just how many.​ It did not take a lot of pictures of what I have accomplished, but there are a few, and those I sent to Bernie, this is when he asked why am I doing this, coping pictures from the net and making up stories. I with all my heart hope that Bernie is still among us, not only for him to read this for for him to realize I wasn't telling lies, and it really hurts that he sent my stories to other people, who most likely now think I am some kind of lunatic.
I am going to post pictures of some pinstriping I have done, a 1961 Corvette that I restored completely from boxes, I know Corvettes like the back of my hand. It will take sometime to get the pictures in the right resolution,
​I cant believe I am going through all this to prove, once again to Bernie that I am telling the truth.
My dad was a singer MC, locally here in Philadelphia and every season we went down the New Jersey shore where we stayed for the complete summer while sang in night clubs. ​​Its ironic that he cut one record in his life and went no where, but somehow we found out it became a # 1 hit in Australia in 1953. Funny.
I missed talking to you Bernie, when you had your boat out and calling me while you were on the bridge, I really do.
​All that I said to you when you said you and your wife Clenet was true, and I said to you that you not believing in me are not a good foundation for a friendship. Now that is word for word, you said something not nice and hung up the phone.
Do you honestly think I would make all this up?

Thank you Bernie for believing me.
Bernie, did I restored this "1955" Chrysler or is a a lie? "

Chrysler New Yorker"
Yes Bernie, this is also my work, its not off the internet as you
​would say. A car I stripped in the 70's slide show.

I also restored this Corvette Bernie, One person, Me... When I was discharged from the Coast Guard I
had ​"1961" Corvette was waiting for me to restore, truly a basket case as you can see.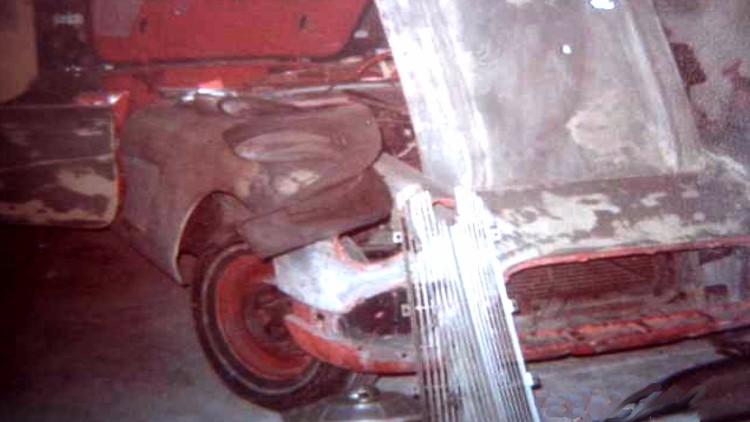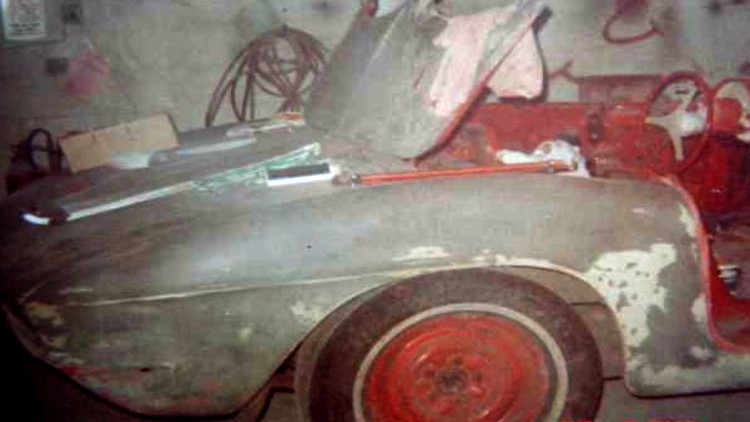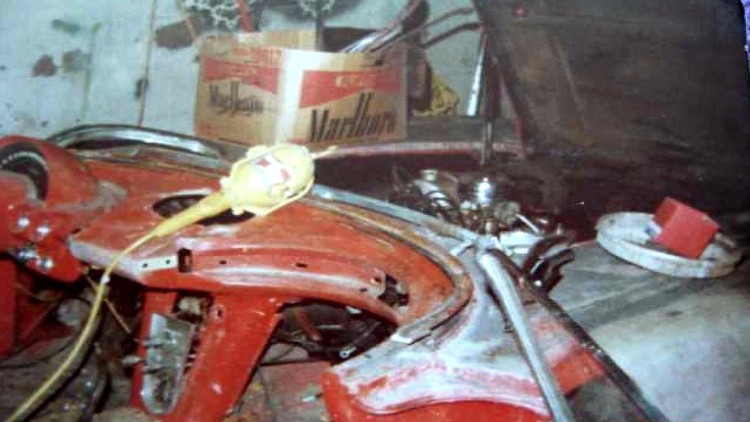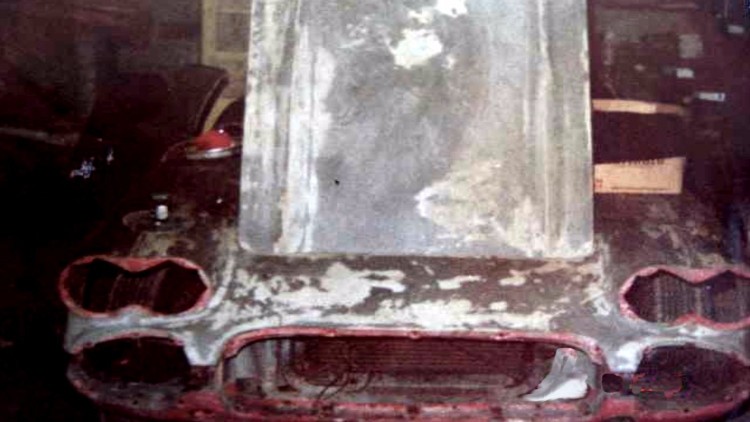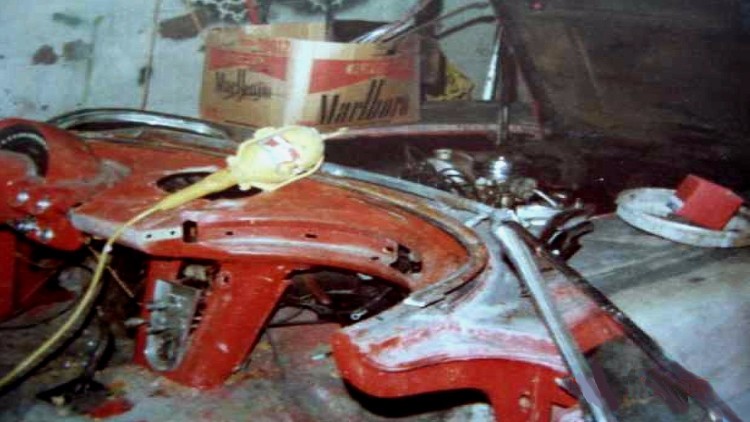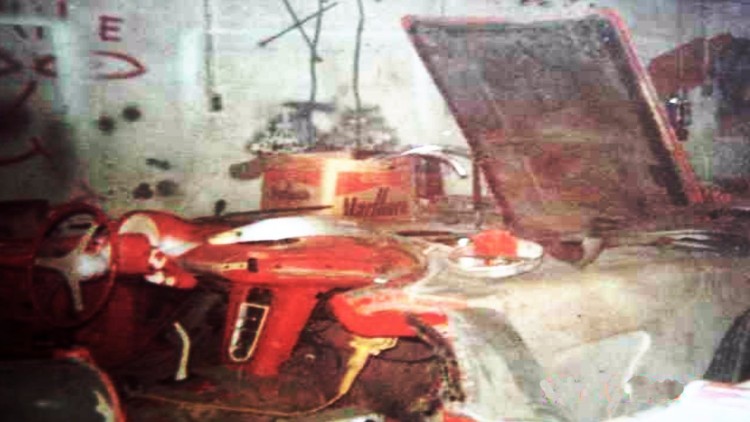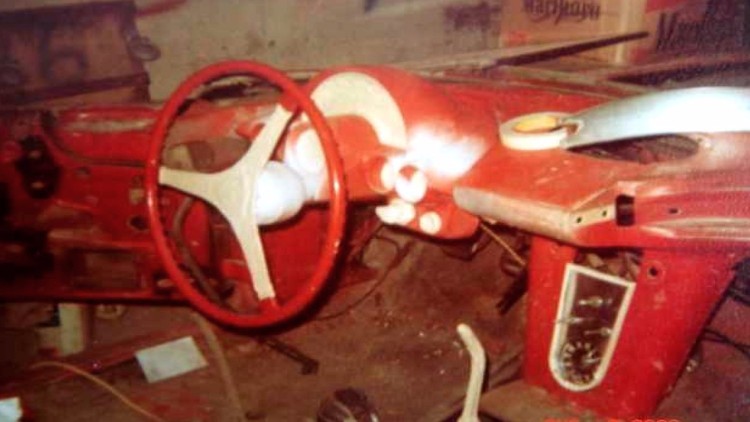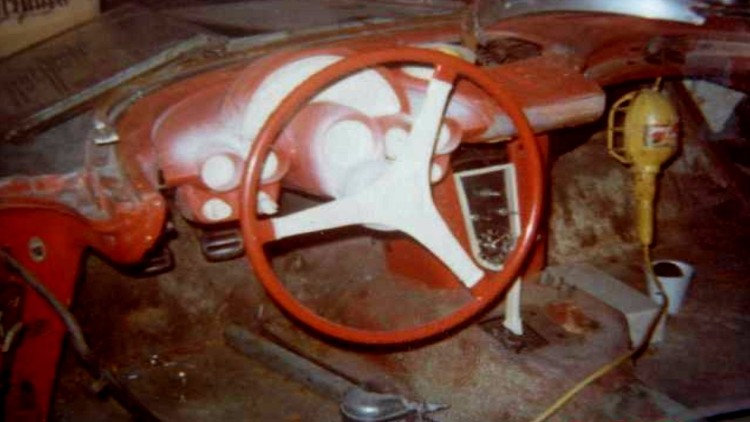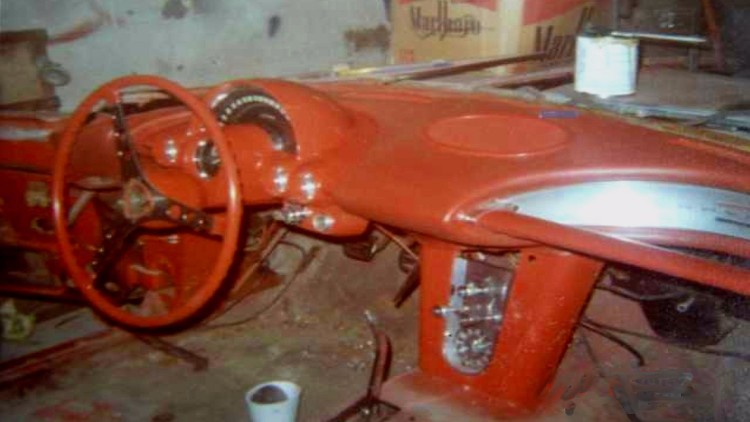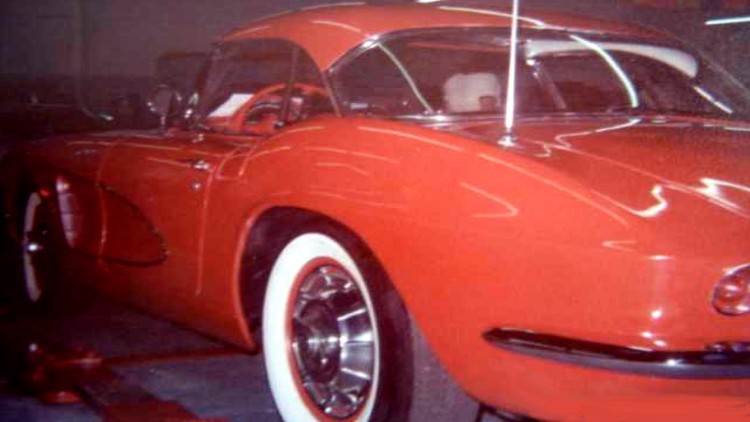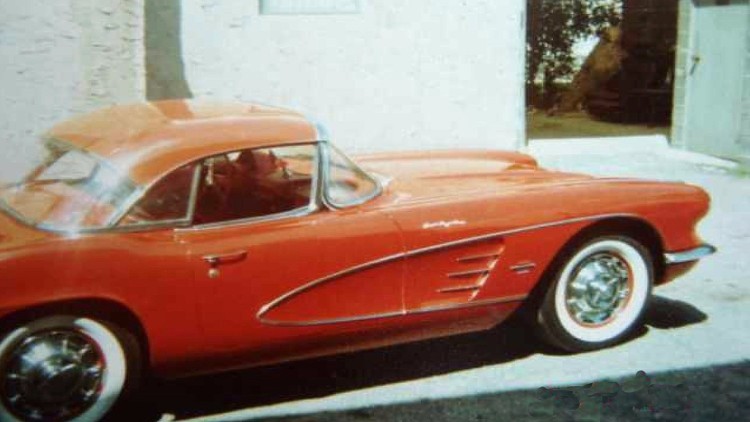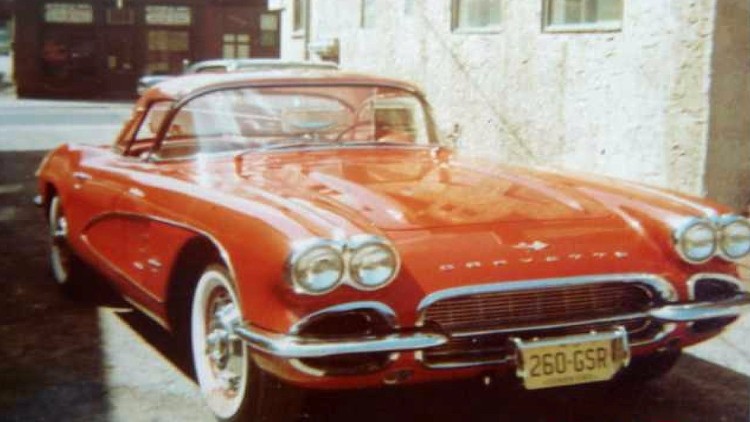 Some of my art work on this Corvette, and various other items

Click onto

image to enlarge
Now this is the nice part Bernie,

I did not restore this 1953 DeSoto, I do own it, and did a lot of original items on it, why? Because I am a person who wants it right. Can you believe that or not.
I hope your still among us Bernie, I want you to read what has been bothering me for several years now, and you just sent my emails to others to read, like I am a nut. ​
Hello Bernie

, this page is for you, all filled with lies, right? Yep!! I restored this behind my home outside weather permitting, and I worked in a restoration shop. No co-workers ever seen it till it was completed. Ready for this? In 3 years showing it on Saturdays and Sundays, it won 44 First place, 2 best of shows, Judges choice, Best engine compartment.
​Not many people can say that.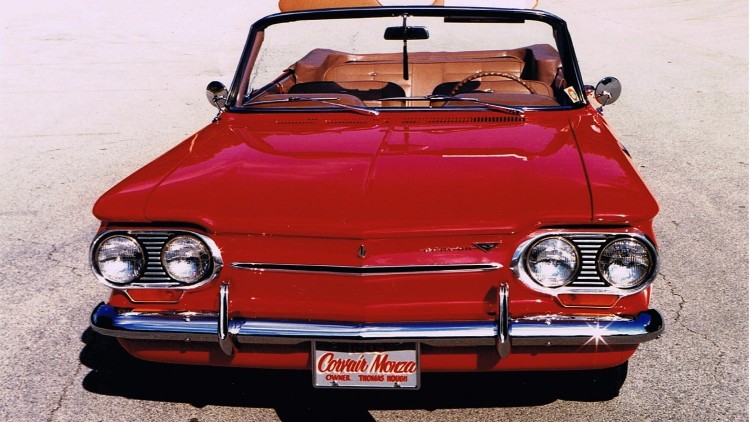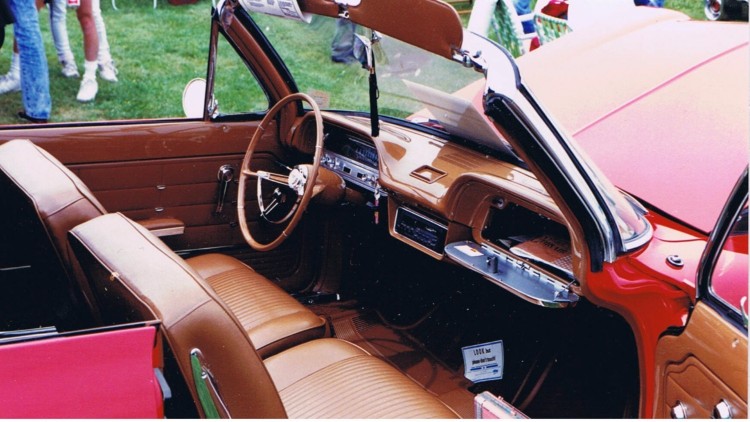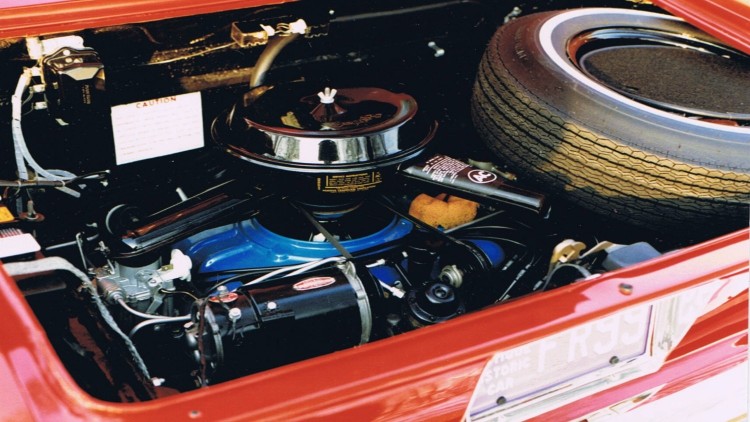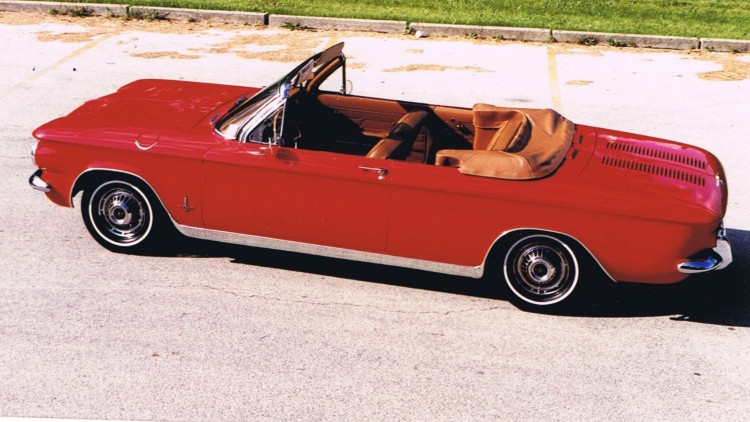 The
Resurrection
of Vicky, Cars and Parts Magazine, "1988"
​​
This is a lie too, is it Bernie

. In "1988" The Magazine Heard about our shop that they want it to be among the different shops to restore this "1955" Ford. There are a couple of comments that Ken New, with Cars and Parts magazine made about and I requested him not to include me, but when the magazine came out, what could I do? But to you, if I e-mailed this to you I would be fabricating this also. It is so sad, so sad that you wouldn't believe me. Click onto the images below to see me lying to you. This was done in "1988"


Click onto all images below to read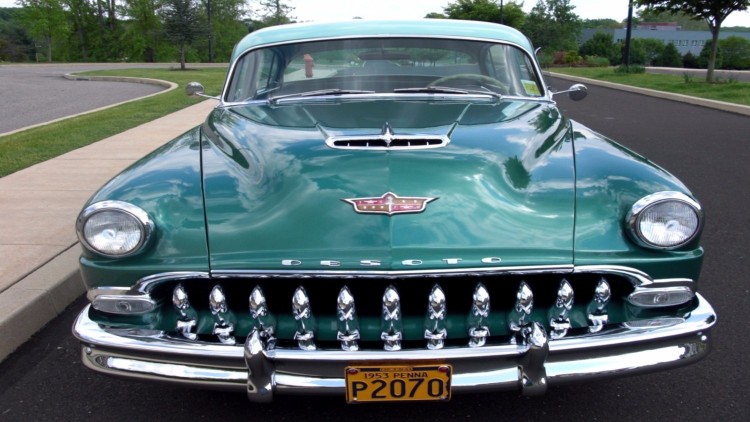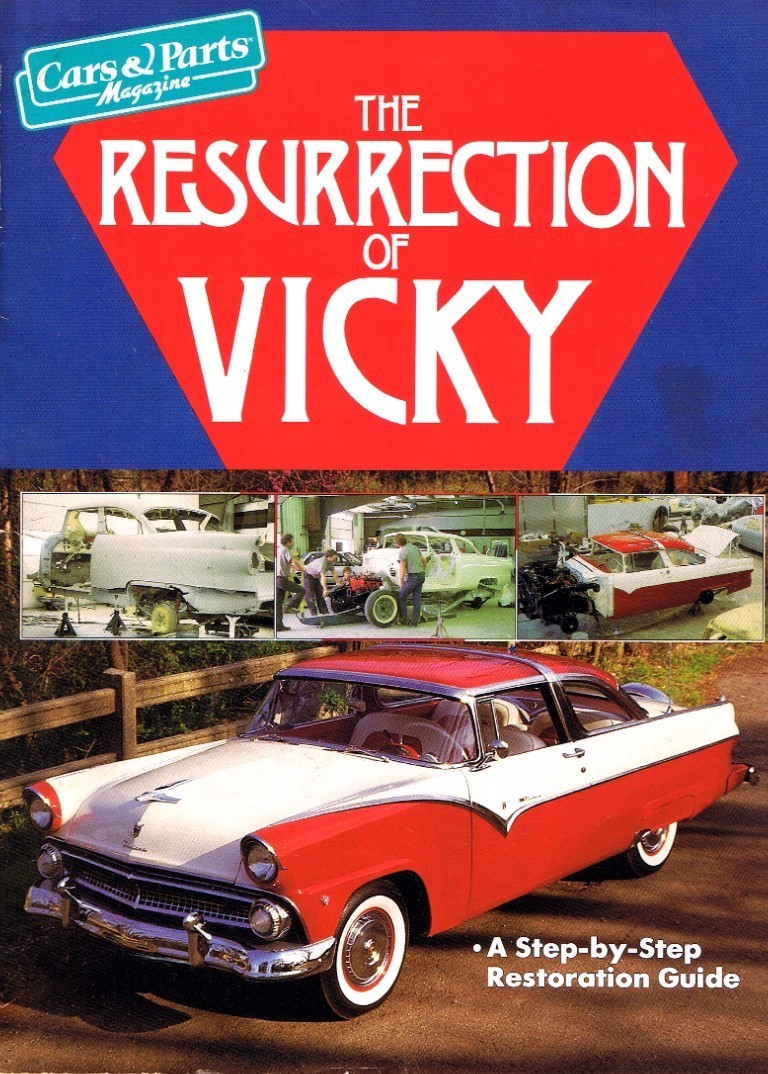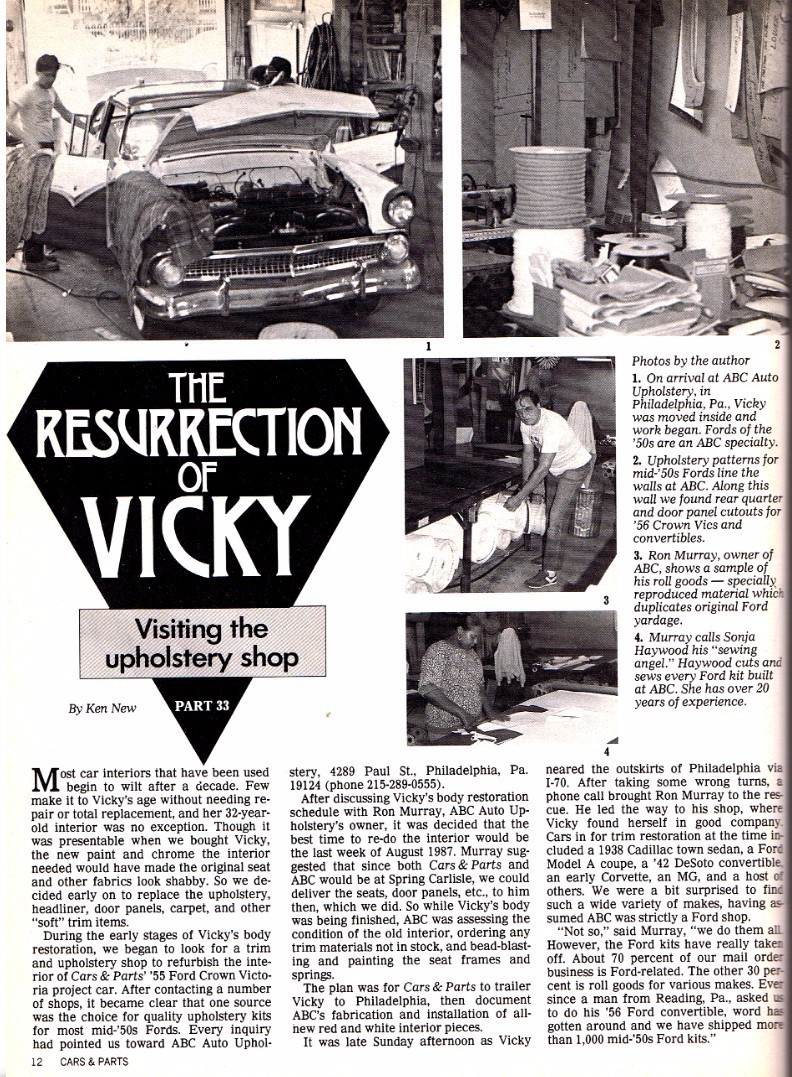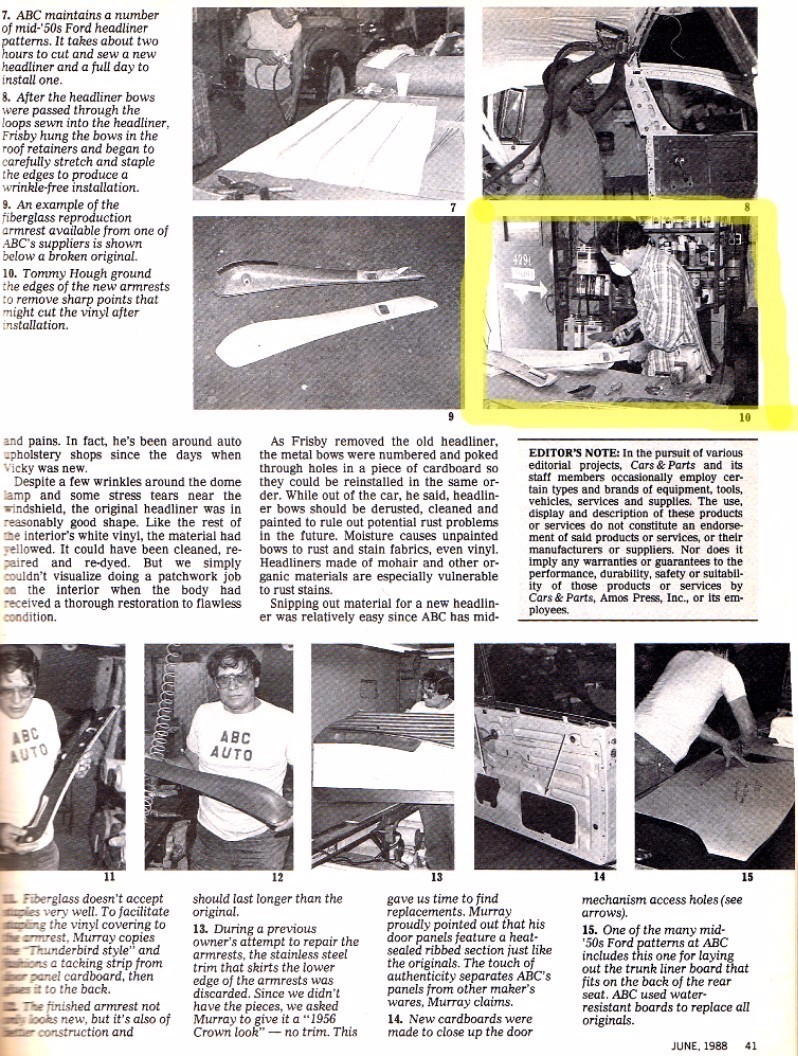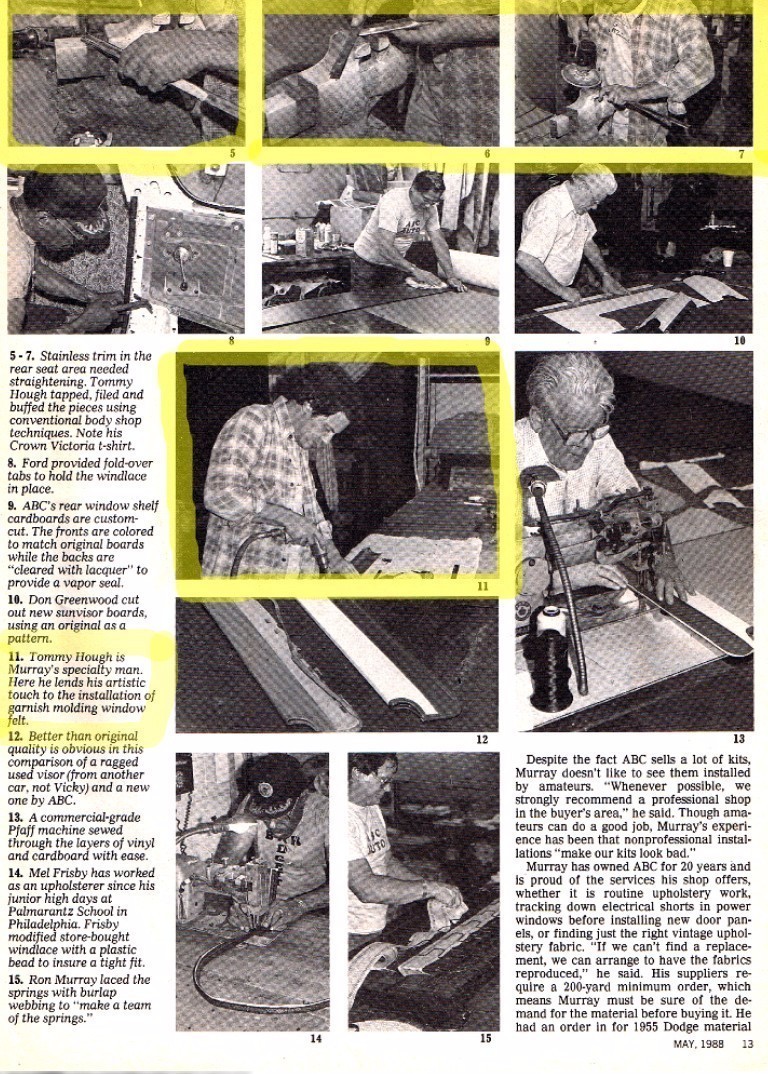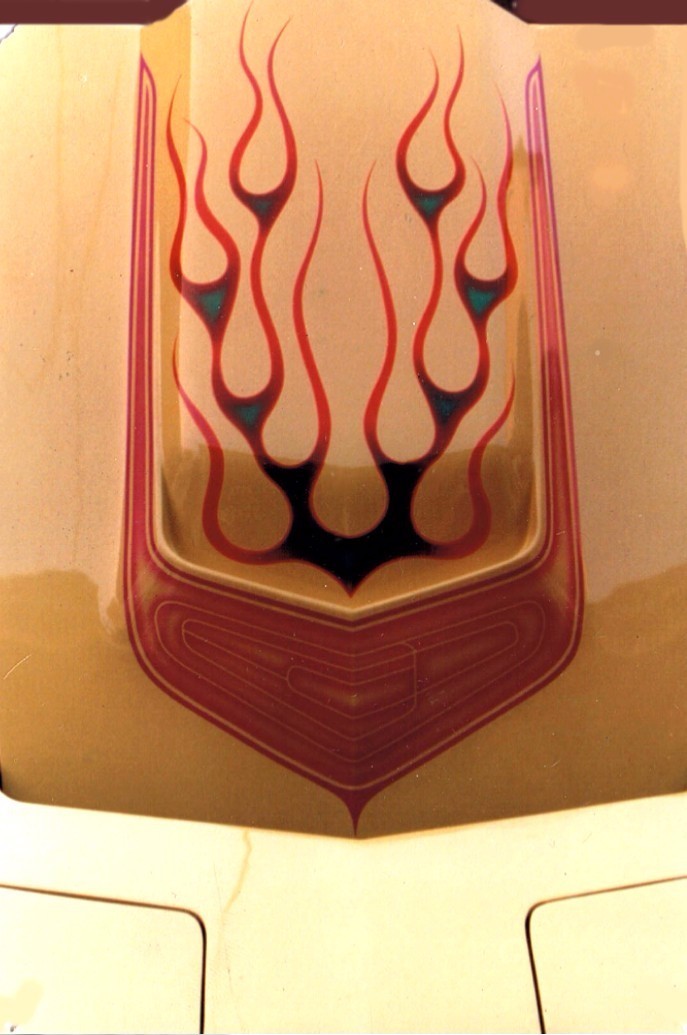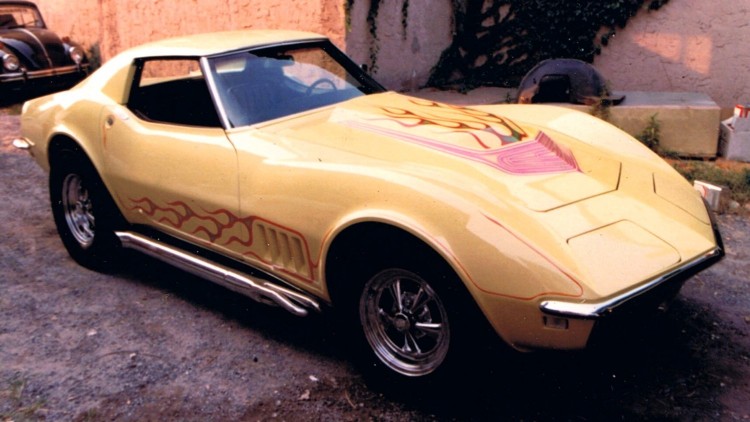 What the hell, this one is for you Bernie just another lie...​
Small job I did, Panel painting
​and pin-striping
This Volkswagen

belonged to a crew member of the Spar, I went to Philadelphia to bring back my pin-striping box. I did this in

May

, 2 months before going out to sea. I did this in Bristol RI, and in 15

July

we were underway for our journey. I also did for an officer on board, numbering his golf club covers. I even pinstriped in the engine-room, Captain Flynn saw it, and said looks good, it surprised my
​

Chief petty officer Shope

, one of the greatest people you ever want to meet.


Click onto image to enlarge.​
My uncles boat I did in
​Ventnor New Jersey "1979"
These 2 bikes I did when I left the Spar to get my paints, May "1966" miscellaneous art work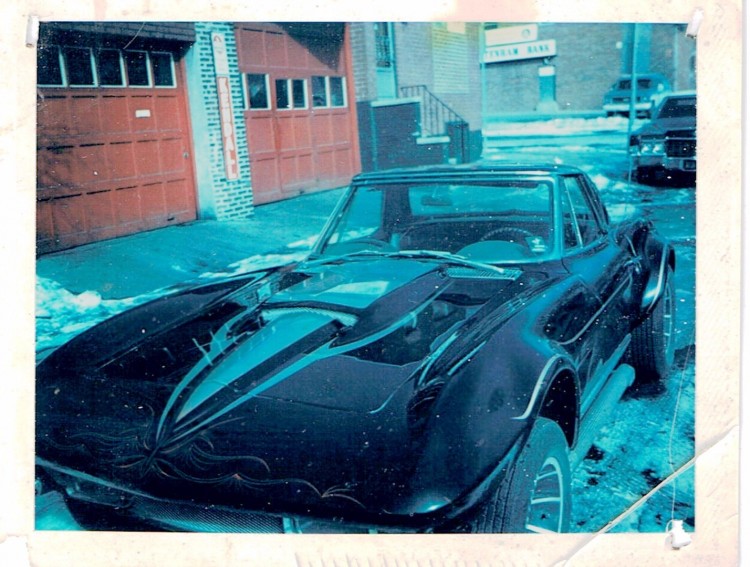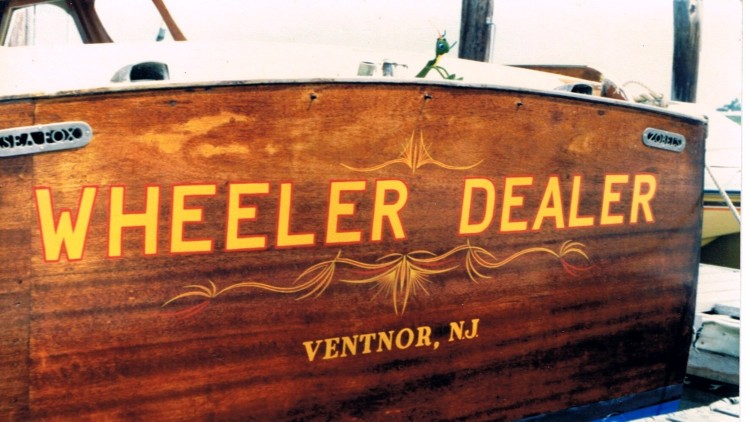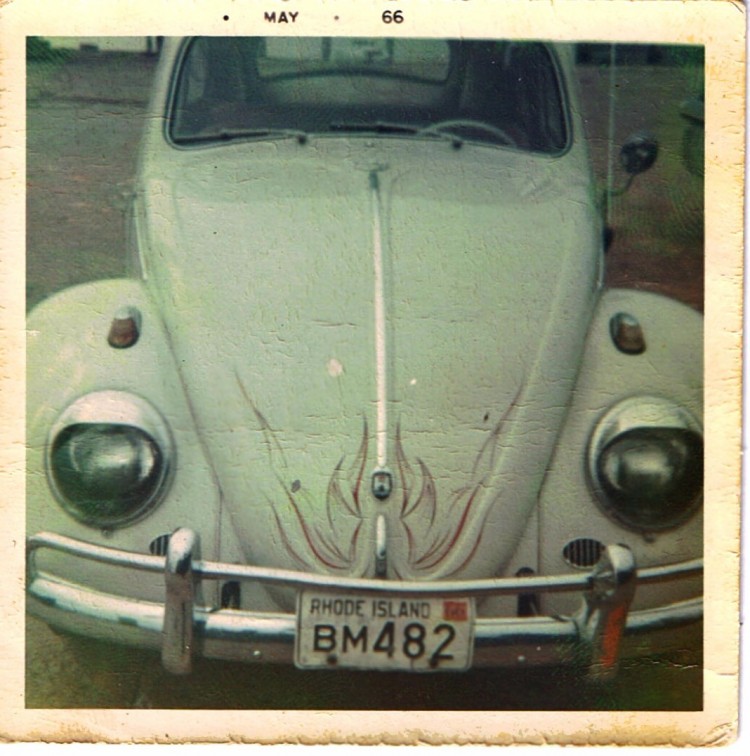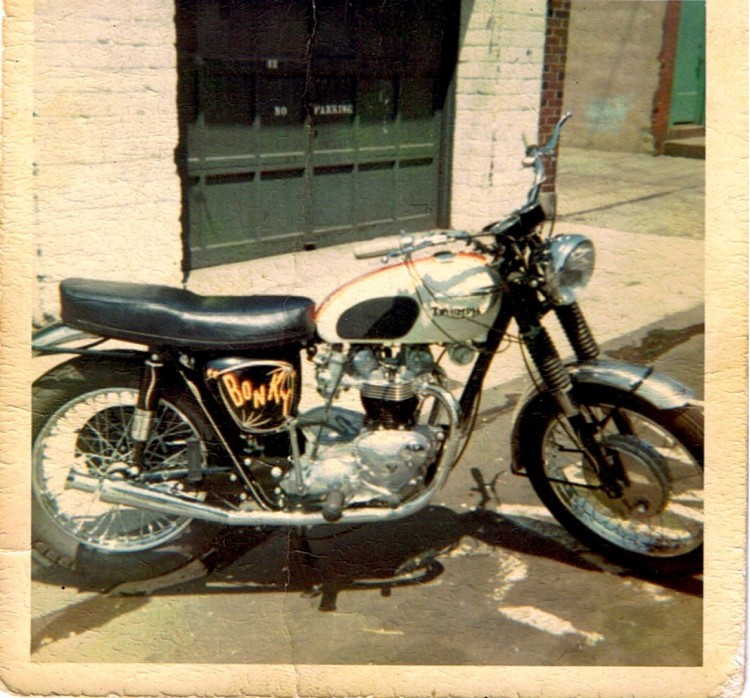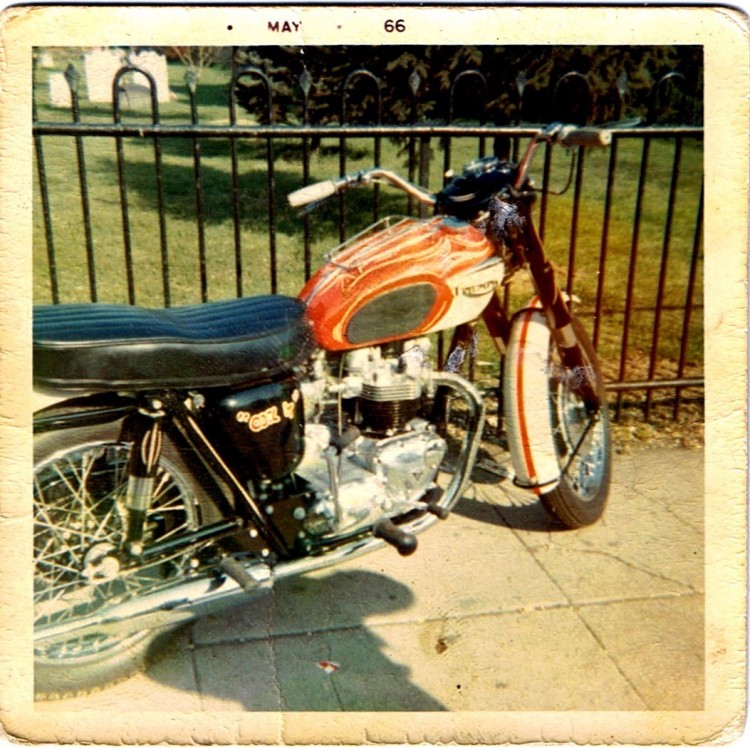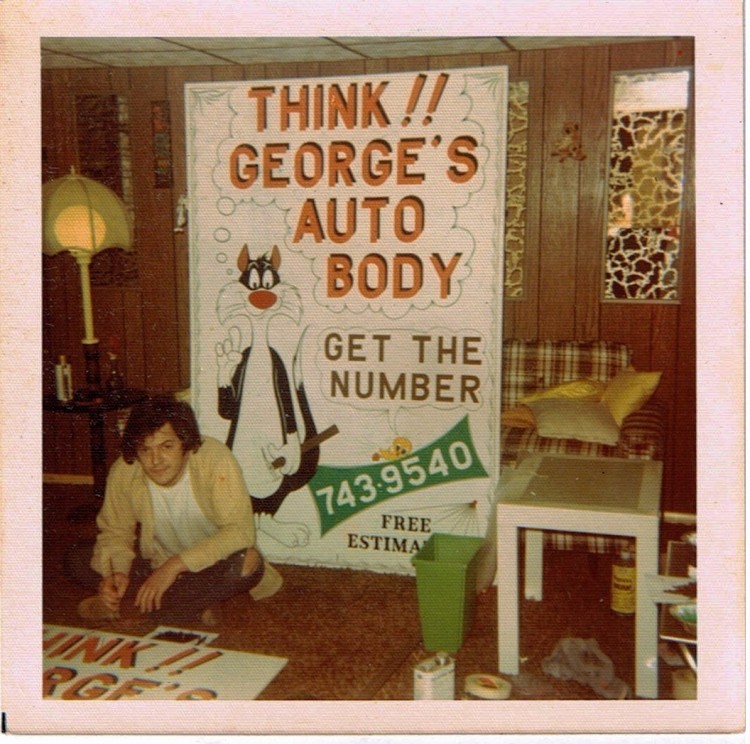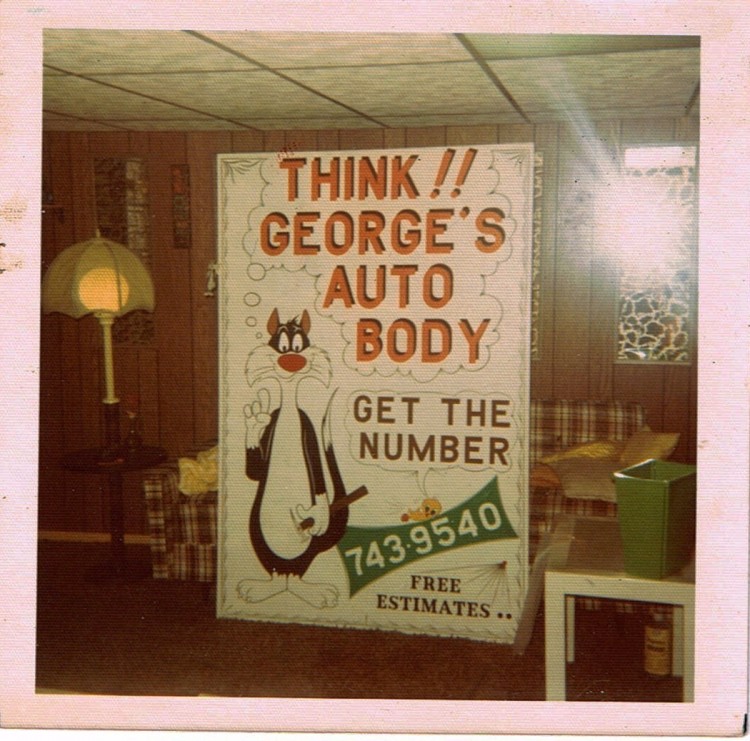 These 2 signs I did it for a friend.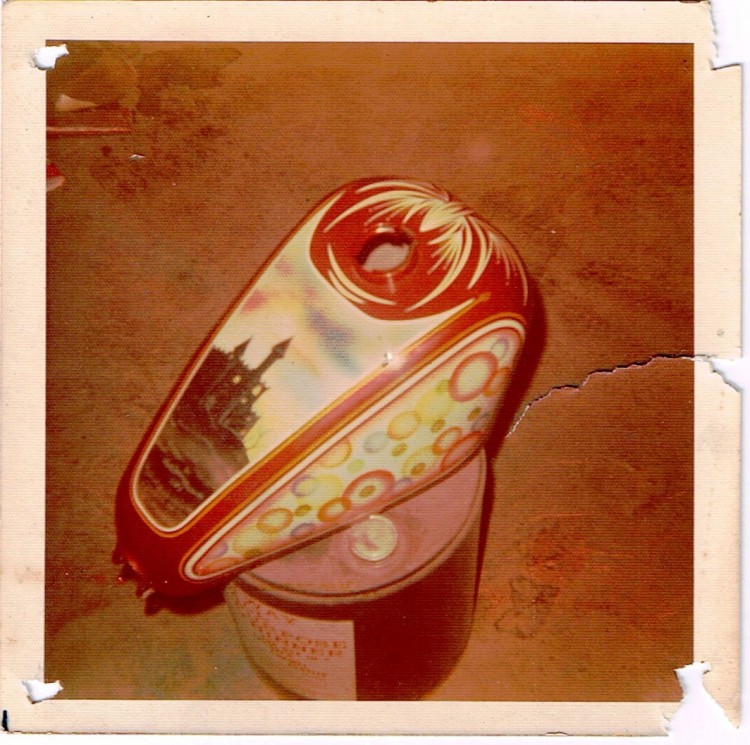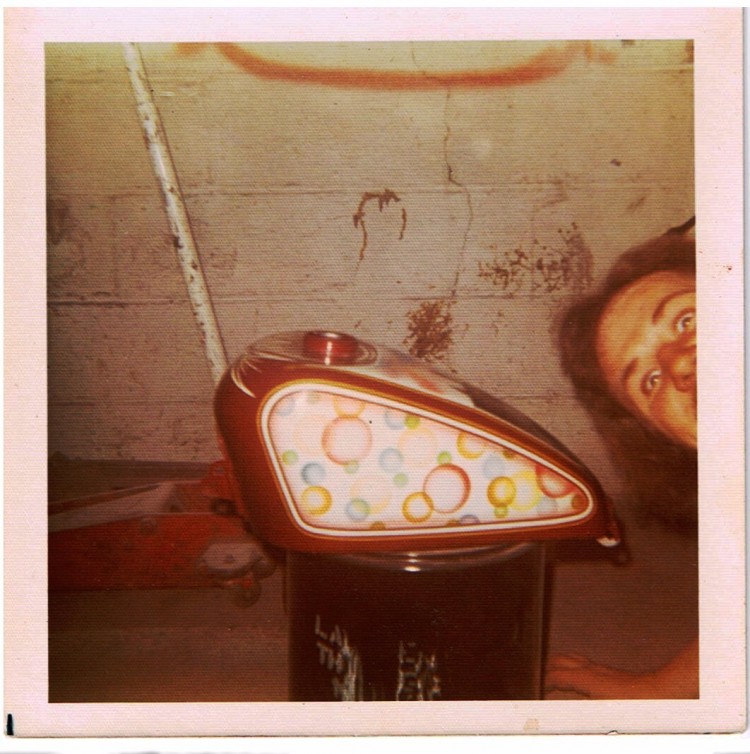 Some air-brush work I did as a favor
on a motorcycle gas tank​, Click on image.
Two Murals I painted in the late 70's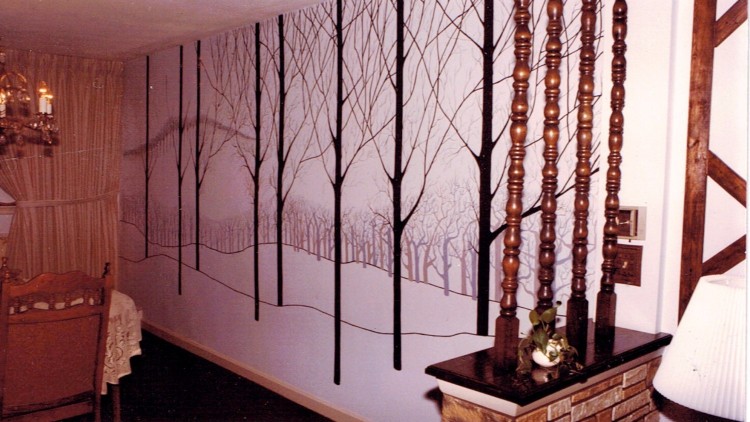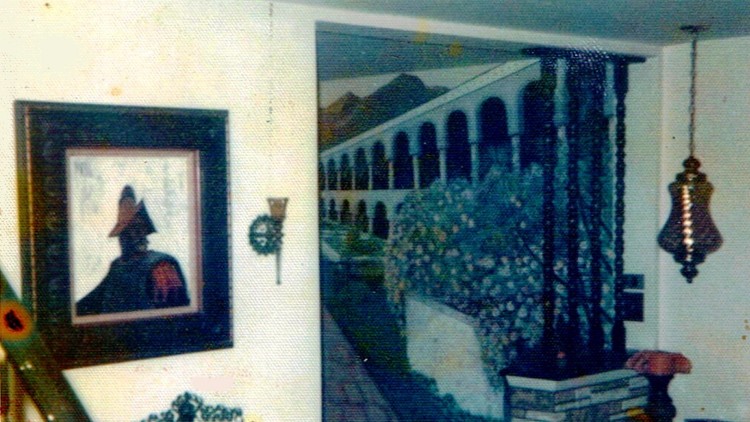 How do I even manage to get myself into
the magazine? Please tell me Bernie...

Please sign

my guest book Bernie, I would love to read your remarks about this.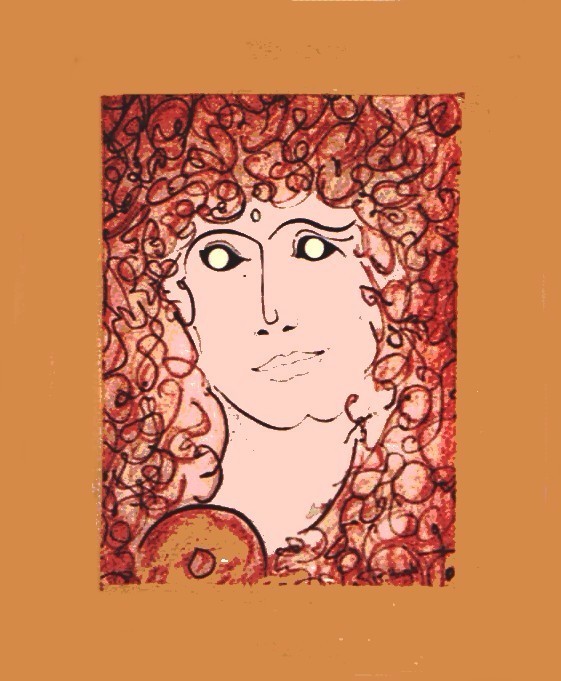 Miscellaneous art work for friends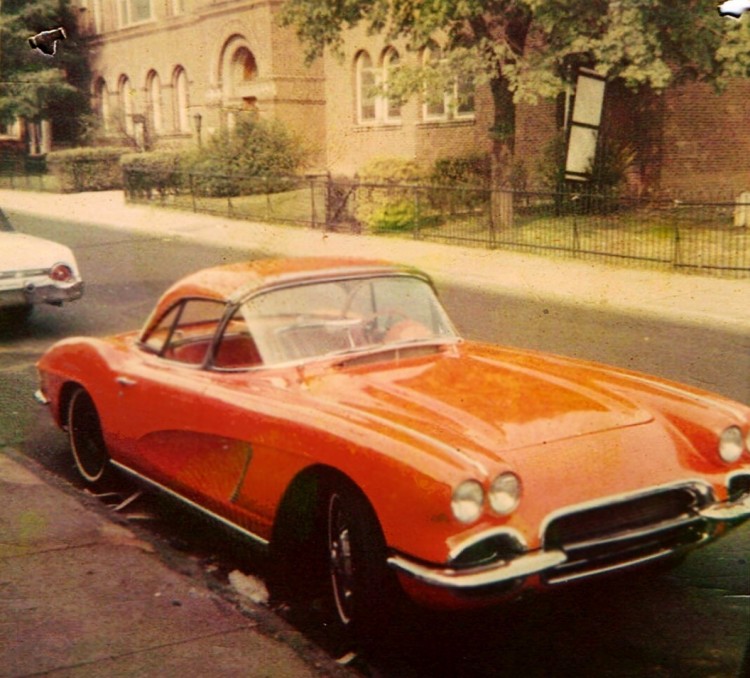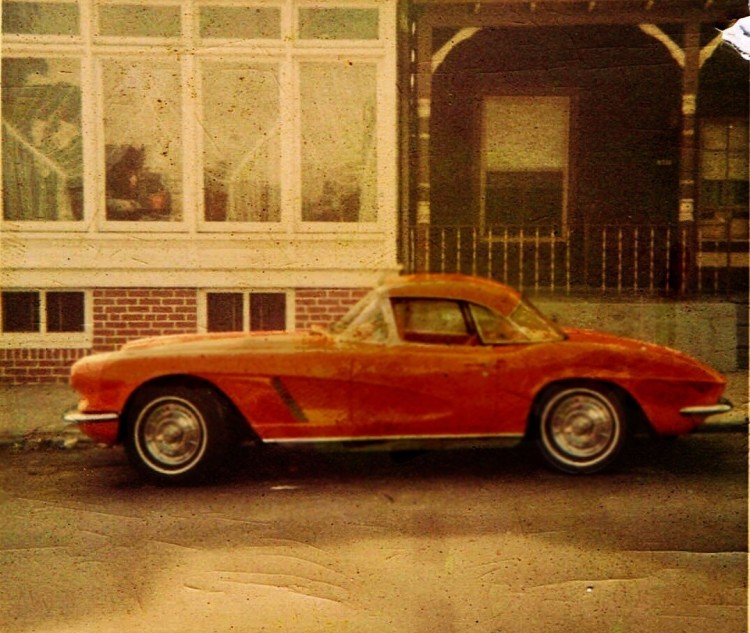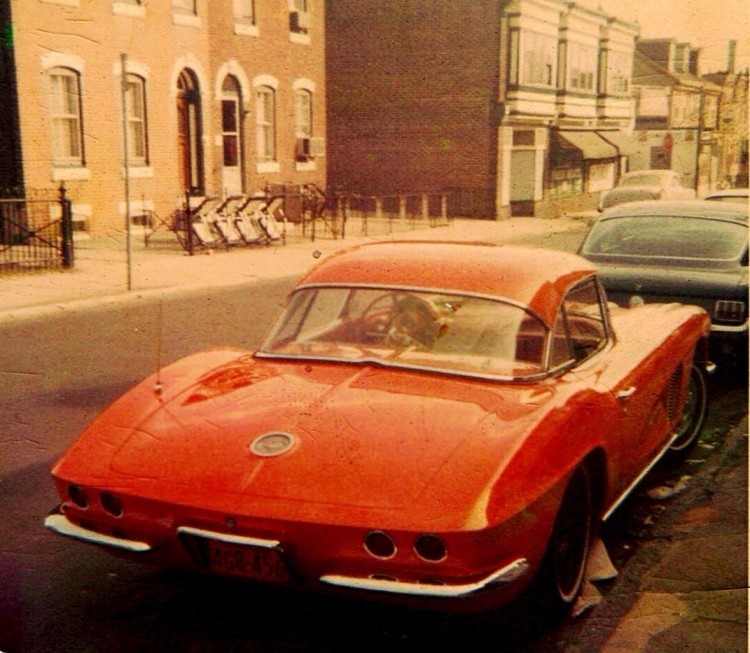 My "1962" Corvette just before going into
​ the Coast Guard in "1965"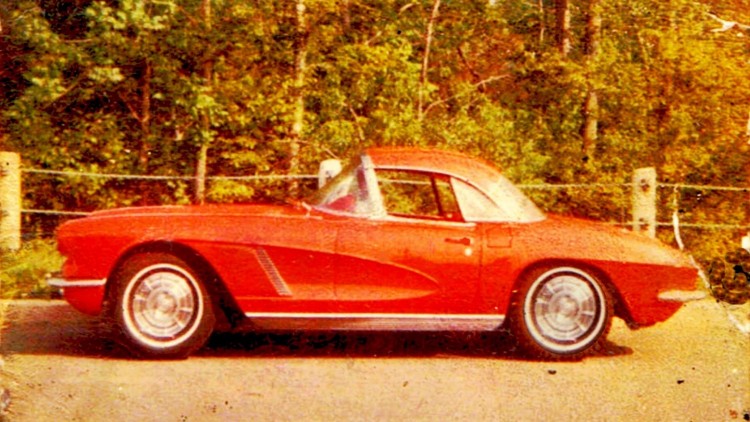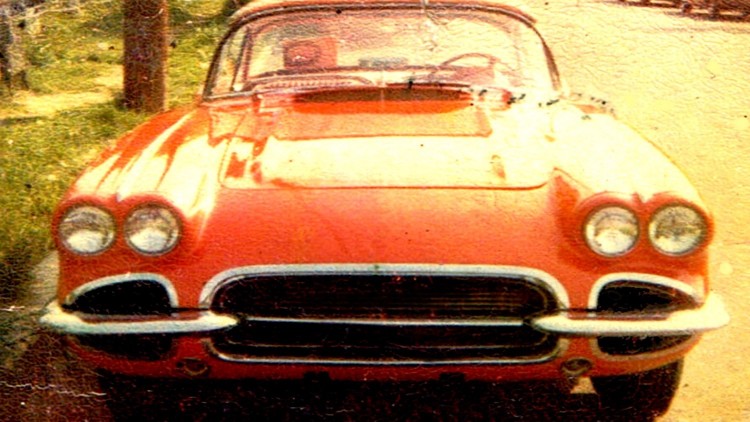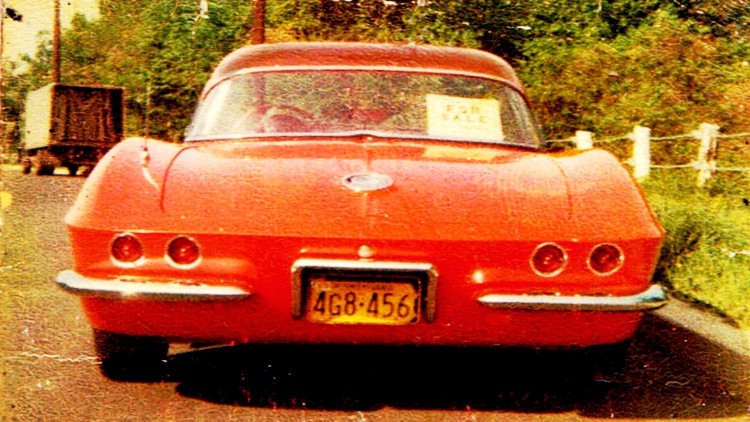 Vicky was done in "1988"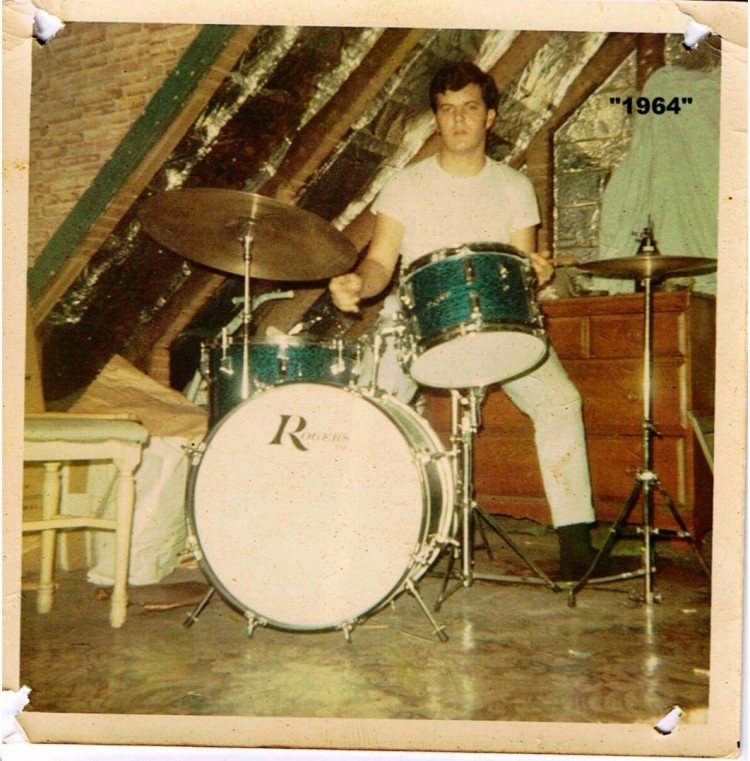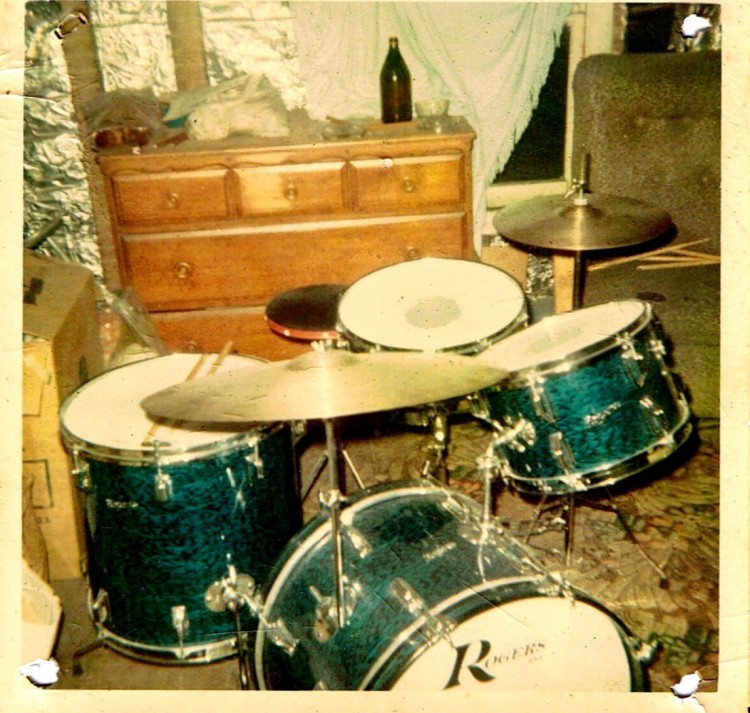 Sold my drums to join the Coast Guard
"The Philadelphia Daily News"


Friday November 20th. "1953"​
Each year my Dad worked at a Department store named Snellenburg's as Santa Claus. Also many other shows. He was asked to do this favor for the store, which my dad would do in the drop of a hat. He attended many charity shows as a
​singer/MC.

This was in "1953" the same year as the car that I own now. "1953" DeSoto

. Coincidence. The news paper was falling apart to scan for this write-up for my dad and for the little boy,
​Joey Pyffer. I was 8 years old back then. I had to post this for my dad.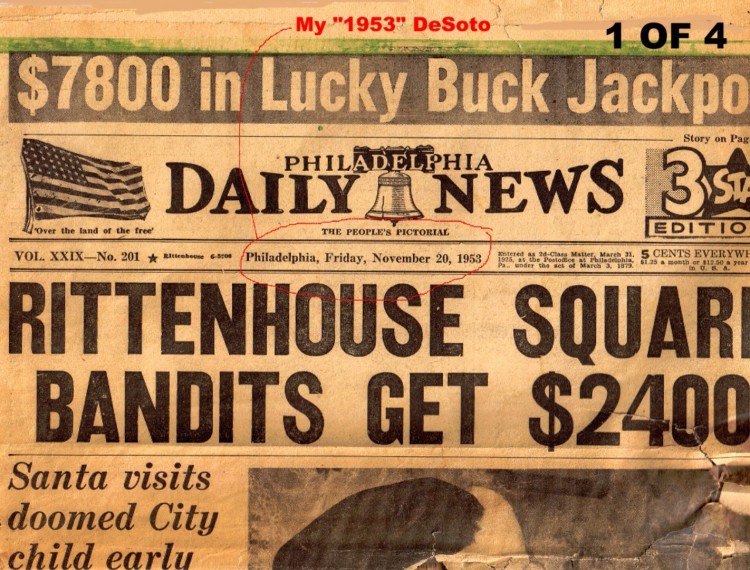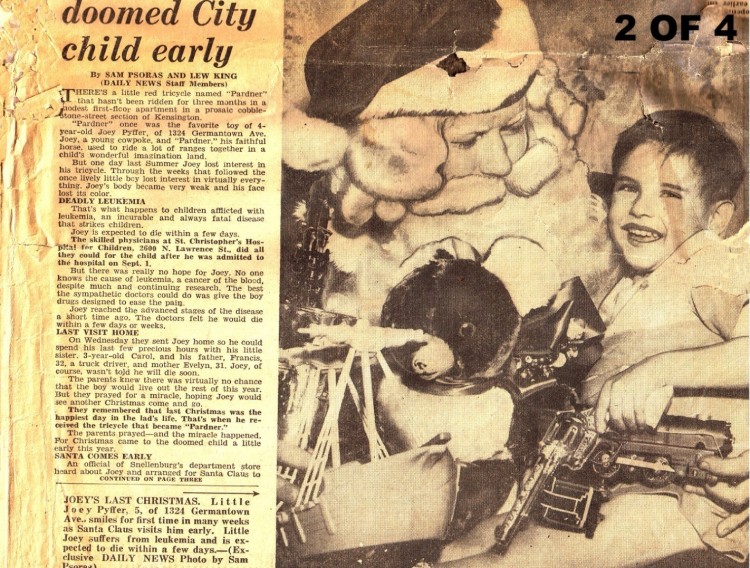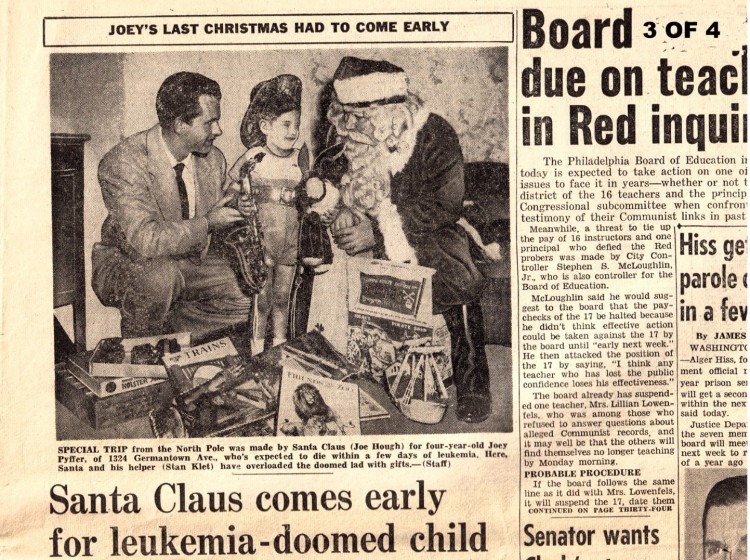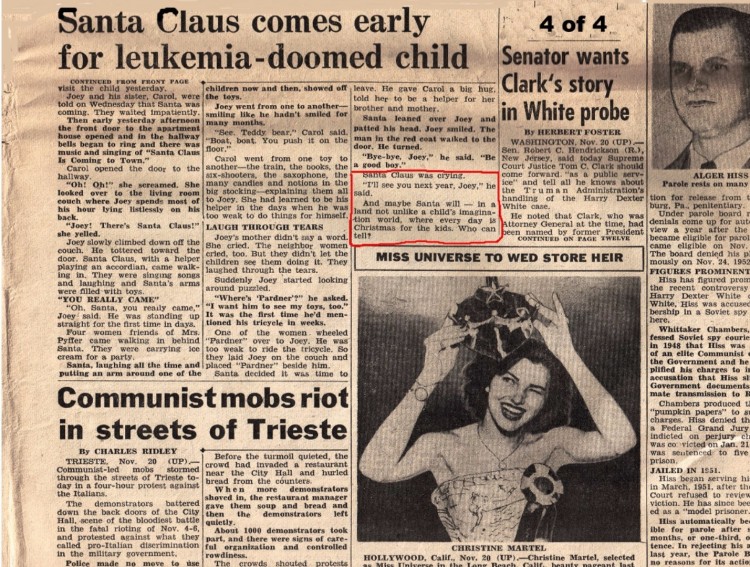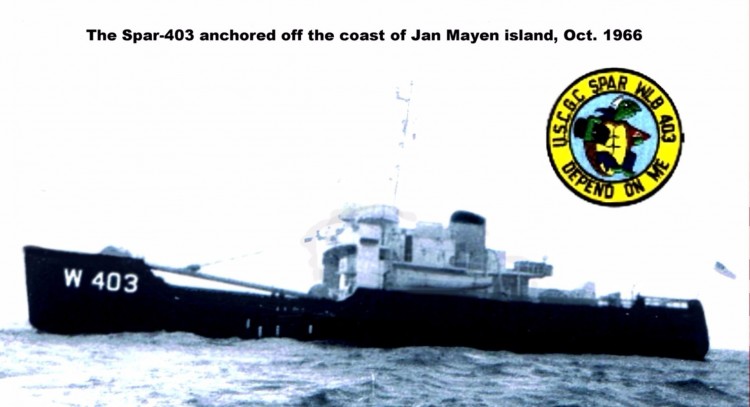 "1966"


​​​U.S. Coast Guard Cutter Spar WLB - 403 out of Bristol RI.