Posted on 6_4_2016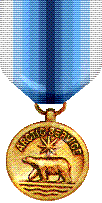 Description

: Click onto
​Coast Guard Arctic
Service Medal
50 Years,
Half a century !!​




Tom Hough EN3​​ Spar WLB-403


The best time of my tour of duty was on the Spar-403. I found out the reason I was picked to go to Groton Conn. for enginemen school. It was because the Spar needed one more engineman on the voyage. At the time I wasn't even aware of the trip, but it wasn't long before we were underway, and headed into the Atlantic Ocean, and then heading north to the Arctic Circle for a 3 month long voyage, and one that I will never forget. That is one of the reasons I started the Spar-403 website. I believe the entire crew, officers and ​the 8 civilians working with the navy, enjoyed the trip. The

two storms

,
​well, you can read about them in this website. They are as vivid to me now, as they were
​

50 years ago!!!